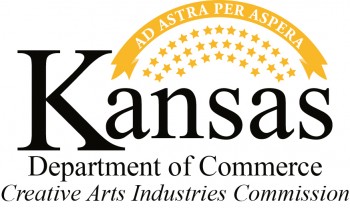 Thankful for grant support in 2020
January 18, 2021 | Kate
​In 2020, Harvester Arts was fortunate to receive grants from the Kansas Creative Arts Industries Commission to support purchasing new equipment for our space, support with completing a strategic planning process, COVID-related operational support, and project support for the Mothership Screenwriters Lab and its inaugural project Quarantine, I Love You. We were also supported through funds to complete the Artist Inc peer mentorship and professional development program for artists of all disciplines.
We received operational support through Cultural Funding grants from the City Of Wichita.
This funding allows the organization to move forward toward a more sustainable future where we can offer more programs and support more artists in this community. We thank the Kansas legislature, the City of Wichita, and the Department of Commerce for recognizing the importance of the arts in our communities and concretely supporting the creative individuals behind this work.
Thank you to the local and state agencies who support our creative communities!
Tags: Community